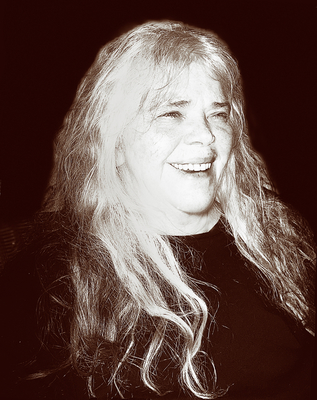 Katherine Getta
Experienced
I have over 30 years experience meeting or exceeding the marketing communication challenges of my clients. I oversee projects at every stage of production. Iím a designer at heart. I believe in the value of solid design principals established long before the computer was introduced as a tool.
But my perspective isnít limited to that of a graphic designer. I owned, managed, and marketed a retail store selling my clothing line, the Banyan Tree, for over a decade. Each of my clients receives individual attention with the full benefit of both my creativity and small business expertise.
Versatile
From logo design to advertising layouts, from book design to product packaging from illustrations to web sites, Iíve done it all. Whether it is to capture the imagination of a new audience or re-energize a loyal following, the message is focused, the brand distinctive, and the creativity out-of-the-ordinary.
Your design will reflect your needs and the nature of your businessófrom classic to contemporary.
Reliable and Recommended
Consistent communication with clients at every stage of the project is a hallmark of my success. It helps me to better understand your needs and to address potential challenges before they grow too large.
My clients also say Iím very responsive. I respond to e-mail quickly, answer my phones and provide consistent follow-up. My best compliment is your satisfaction. Donít just take my word for it, as you browse through my portfolio, you will see what some of my clients have to say.
Award-Winning
National Council for Marketing and Public Relations, National Gold Award
Lane Community College Annual Report
CASE VIII , Gold Award Lundquist College of Business Annual Report
CASE VIII , Grand Gold Award Lundquist College of Business Open for Business Ribbon Cutting Celebration